CUBA

Born in Puerto Padre, Las Tunas, Cuba in 1974 Jesús grew up surrounded by music. His father and grand-father were both "trovadores" and played tres and guitar in the Oriente tradition. It was his father who first introduced him and his twin brother Amaury to the guitar.

---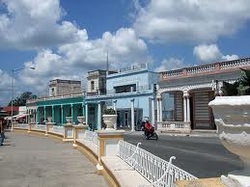 But soon, for Jesús, playing the guitar was not enough. At 16 he wrote his first song, "Defendiendo El Amor". Although he knew that music would be the love of his life he also wanted to study literature, learn and find inspiration from the great authors and poets. At the age of 18, before graduating, he joined MARIACHI TUNAS as band leader, guitarist and vocalist. Jesús was finally a professional musician. Two years later he joined the 14 piece band SUPERBANDA SURIK (one of the leading bands in the Tunas province and the first band to play Puro Salsa in Cuba) where he honed his skills as a vocalist and composer. Over his 8 months with SUPERBANDA SURIK the band played on stage many of his compositions including "Traigo El Sabor" which will later be recorded in the U.S. At 22 after gaining his degree in Spanish literature it was time to move to Havana where he joined the 6 piece band SON DE MI TIERRA which, with their traditional repertoire, gave him the opportunity to learn to play the tres guitar and to record their first album.

---
LONDON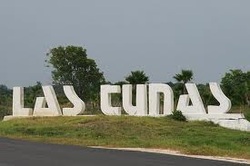 In 1998, at the age of 23, Jesús moved to London and quickly became a feature of the city's vibrant Latin scene, appearing with numerous London based bands and performing or sharing the stage with many prestigious artists.

In 2004 he joined the renowned band SKA CUBANO (a Jamaican and Cuban musical collaboration) and has since performed with them at many prestigious venues and festivals around the world including the Festival International de Montreal (Canada), Fuji Rock (Japan), the various WOMAD Festivals (UK, Australia, New Zealand, Sevilla, Canary Islands), Glastonbury (UK), Roskilde (Denmark) and the Nobel Peace Price ceremony in 2005, to name a few. He has also recorded most of their albums.

Since 2002 Jesús is the musical director and bandleader of the London band JESÚS CUTIÑO & SON DE CUBA, which has established itself as the leading and most exciting Cuban band in the UK.

---
Copyright © 2015 Piel Canela Music